MILK PRODUCTION
EURIAL collects the milk from nearly 4,500 of their French producers spread over a vast area: Basse-Normandie, Pays de la Loire, Bretagne, Aquitaine-Limousin-Poitou- Charentes, Centre-Val de Loire, Auvergne-Rhône-Alpes.
The AGRIAL Cooperative is at the service of its farmers and supports them in optimising the operation of their farms and ensuring the success of their development projects. Nearly 100 advisers visit the members on a daily basis.
Over 97% of our operations are committed to procedures proposed by the dairy profession. For cow's milk, this involves the Charter for Good Agricultural Practices. For goat's milk, the Mutual Charter of Good Practice in Goat Farming (CMBPEC) is in force. Our members thus commit to transparency, traceability and safety: animal identification, herd health monitoring, feeding, reproduction, animal welfare, the environment… Nothing is left to chance.
Nantes – Headquarters
Caen – Headquarters
Leader in the sale of goat breeding stock worldwide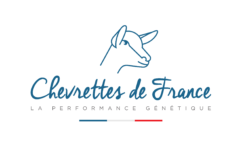 Leader in the sale of breeding goats wordwilde AGRIAL controls the entire goat sector. Thanks to our subsidiary 'Chevrettes de France', the kid and billy goats intended for our members are bred with great care in our nurseries, in accordance with precise food and sanitary specifications.