Regional Roots
Eurial, A MULTI-LOCAL COMPANY
At EURIAL, we believe that origin, locally produced, and proximity to our farmers are assets are our defining features.
Our 23 milk and cheese dairies in France are located in the heart of the milk collection areas of our farmers.
2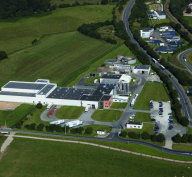 Dairy desserts, fromage frais and strained yoghurt.
3

Fromage frais, crème fraîche, set and stirred yoghurt, flans with caramel sauce, desserts in glass jars.
5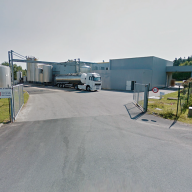 Ultra-fresh products made from goat's milk, organic cow's milk and ewe's milk (yoghurt, fromage blanc, etc.).
4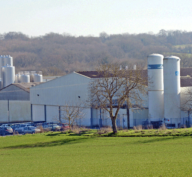 Stirred yoghurt, dairy desserts and fancy desserts
6

Production of butter, 56% of which under the Grand Fermage brand: AOP Charentes Poitou, Butter with sea salt crystals from Noirmoutier, Organic Butter.
7

Butter, crème fraîche and fromage blanc.
8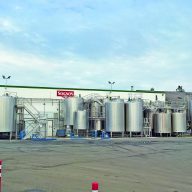 9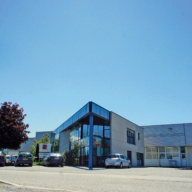 Production of goat's milk cheese: traditional hand-shaped raw milk (AOP Picodon) or thermised (traditional goat's) cheese, creative products (breaded goat's cheese to bake, Toastichaud).
10
10
La Chapelle-Thireuil (79)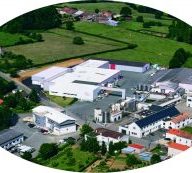 Preparation of retentate for other industrial sites. Production of goat's milk and half-goat's milk and mixed-milk cheeses IQF: deep freezing and packing of crumbled, sliced and cubed cheese for industrial restaurant and catering sectors. Production of Soignon bacon and ham-wrapped cheeses.
11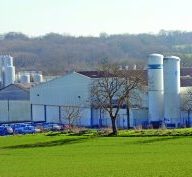 Production of lactic goat's cheese: 25g Ptit Soignon, 180g long goat's cheese, light long goat's cheese, low-salt long goat's cheese, 200 and 300g Ste Maure, 400g family size, log formats for industrial sectors, frozen cheese slices.
12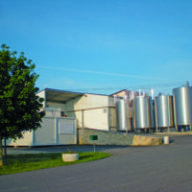 Production of two AOP goat's milk cheeses: Sainte-Maure de Touraine and Pouligny-Saint-Pierre, alongside the production of Saint-Vincent.
13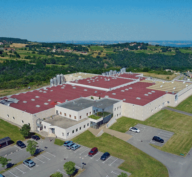 Soft cow's, goat's or sheep's milk cheese including Pavé d'Affinois, Bûche du Pilat and Saint Angel.
14

Cow's milk cheese: camemberts, coulommiers, carrés, briques and speciality cheeses for export in small formats, and goat's milk cheese: Le Chèvre, Chèvre de Caractère and Petit chèvre.
15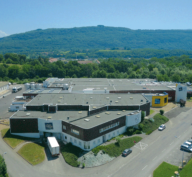 Soft cow's and goat's milk cheese including Minis Pavé d'Affinois and Fromager d'Affinois.
16
16
Fromagerie du Pilat (42)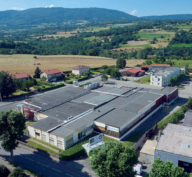 Production of unripened goat's cheese (pasteurised milk) and raw goat's milk Rigottes de Condrieu AOP.
17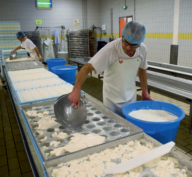 Production of unripened goat's cheese (pasteurised milk) and raw goat's milk Rigottes de Condrieu AOP.
18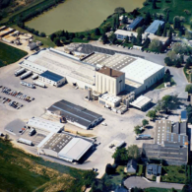 UHT cow's milk, butter and thick cream. Two technologies used for butter: butyrater (continuous production) and churning (traditional technique, one of the last sites to use this process).
20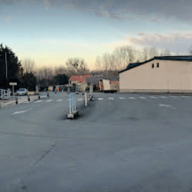 Around 100 million litres (cow's, AOP, organic) received, stored and dispatched to other Eurial factories and third parties.
21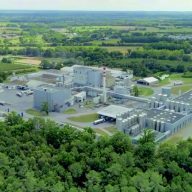 Dry products (casein and powder), cheese ingredient (mozzarella).
22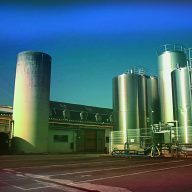 Production of pizza cheese (mozzarella-based) and a small amount of St Paulin, as well as processed cheese and similar items.
23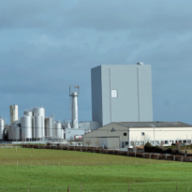 Whole milk powder, skimmed and semi-skimmed milk powder, protein concentration, concentrated butter, thick and liquid cream, yoghurt, milk permeate, fromage frais. All these products can be made in organic versions.
19
19
Quincampoix-Fleuzy (60)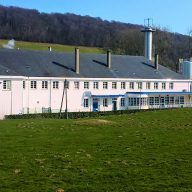 Skimmed and concentrated cow's milk, thick pasteurised cream for transportation in tankers, no packing activity.
24
Collection and firm cold.
25
26
27
28
29
30
30
Villedieu Les poêles (50)
31
33
32
32
St Hilaire du Harcouet (50)
Collection point and garage
34
35
1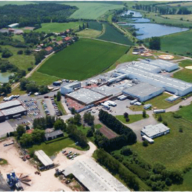 Yoghurt, drinking yoghurt, flans, egg custard desserts, bicompartment and, since October 2017, launch of a range of 100% plant-based, soya-free desserts under the "A Bicyclette" brand.
Nantes – Headquarters
Caen – Headquarters