Mass-market products division
Thanks to its various business areas and strong value-added brands, EURIAL is positioned as a multi-specialist, present in both superstores/markets, out-of-home catering and the industrial sector. This is characterised by a strong dominance of cheese and ultra-fresh products, as well as a leading role in the goat's milk market.
In France, EURIAL is…
No. 1 goat's cheese and ultra-fresh goat's milk products with SOIGNON
No. 1 pizza cheese for the out-of-home catering sector with MAESTRELLA (no. 3 in Europe)
No. 1 speciality butters with GRAND FERMAGE
No. 1 in ultra-fresh own-label products
No. 1 and precursor of the IQF process applied to cheese (wide range of sliced and cubed frozen cheese)
What do a supermarket chain, pizzeria chain and ready-meal manufacturer have in common? All of them buy EURIAL products.
Superstores/MArkets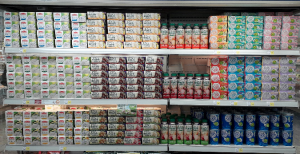 EURIAL is present in all major retail chains: SOIGNON, the no. 1 goat's cheese, is an essential product on the shelves. PAVÉ D'AFFINOIS cheese, GRAND FERMAGE butter and LES 300 & BIO desserts are also are also widely distributed in superstores/markets.
out-of-home catering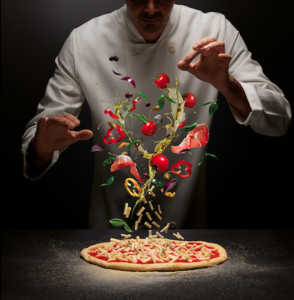 EURIAL Restauration offers a wide range of fresh and frozen dairy products:
distributors and catering professionals, Out-of-home catering: Italian food catering*, snacking, collectives, bakeries…
industrial food manufacturers (pizza, sandwich, ready meal manufacturers…).
*A large portion of the pizzas sold in France are prepared with EURIAL mozzarella.