Histoire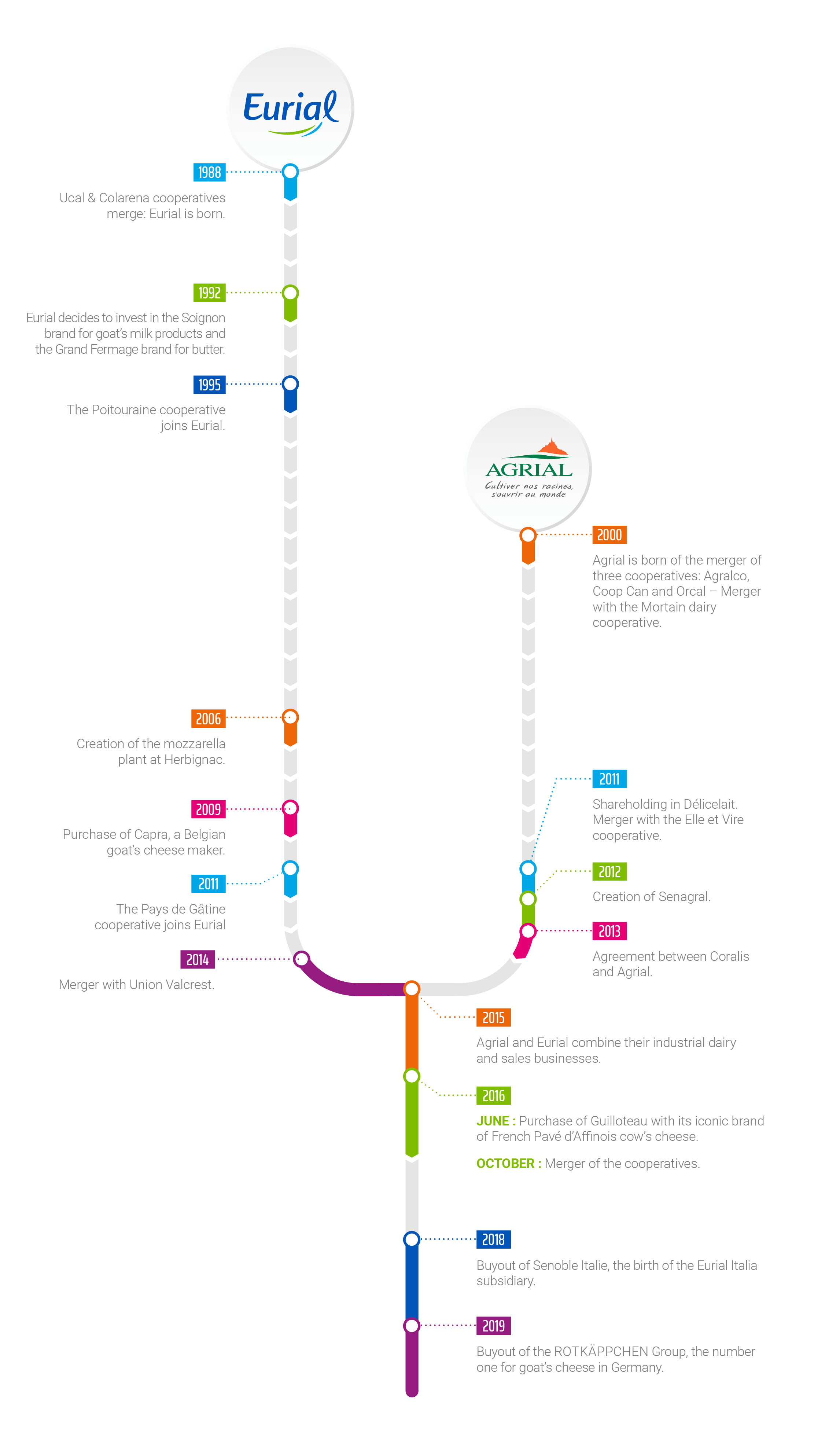 EURIAL was established in 1988 when two dairy cooperatives in the Grand-Ouest area of France, UCAL and COLARENA, formed alliances to create EURIAL. These two groups amalgamated their dairy production and processing tools.
In 1992, EURIAL decided to invest in its brands, with Soignon goat's cheese, and Grand Fermage butter.
The history of EURIAL has been written through ambitious local and international projects, such as the construction of the Soignon plant in 1995 and the Herbignac  mozzarella plant in 2008.  Not to mention their acquisition of Capra, a Belgian goat cheese producer, in 2009.
In 2016, EURIAL merged with the AGRIAL Group.
The new dairy division  was created with the aim of producing  steady and sustainable growth. In June, Eurial acquired the GUILLOTEAU Company and its PAVÉ D'AFFINOIS brand.
In 2018, the milk division strengthened its presence in European markets through acquisitions, such as  the SENOBLE Italy and its BONTA VIVA brand, and partnerships with the DCOOP cooperative in Spain with their goat's cheese. It is also consolidating its presence in Germany with its 2019 acquisition of RÖTKAPPCHEN, a major stakeholder in cow's cheese and Germany's no.1 goat's cheese.