Innovation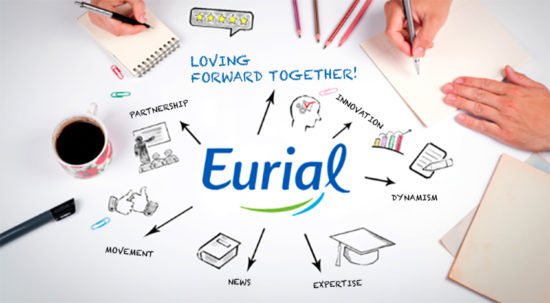 Innovation has always been at the heart of the EURIAL dynamic. Forerunners in many areas, today we are leaders in several markets:
Leader in ultra-fresh goat's milk and cheese products in superstores/markets and out-of-home catering with SOIGNON
Leader in the individually quick frozen (IQF) sector
Leader in mozzarella with MAESTRELLA
Leader in speciality butters with GRAND FERMAGE
Leader in ultra-fresh own-label products
Approximately 50 employees work in the R&D department on all of EURIAL's product ranges (goat's and cow's cheese, ultra-fresh produce, butter, cream, speciality ingredients) and for the various marketing channels: Superstores/markets, out-of-home catering and manufacturers.
EURIAL can thus regularly offer innovative, value-added products that meet the expectations of its customers.
The R&D teams work on projects with its different departments: marketing, commerce, purchasing, industrial, quality, management control…