Pavé d'Affinois is innovating in the cooking section!
September 2019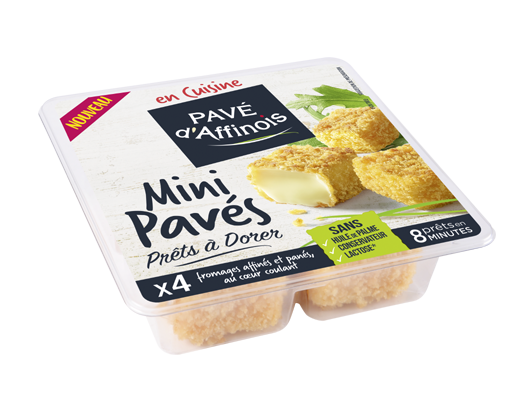 Try the ready-to-bake Mini Pavés, soft cheese that melts inside a coating of crunchy breadcrumbs making preparing something for a meal quick and easy.
As a starter, in salads or delicious tapas, the whole family will say "mmm" enjoying this cheese.